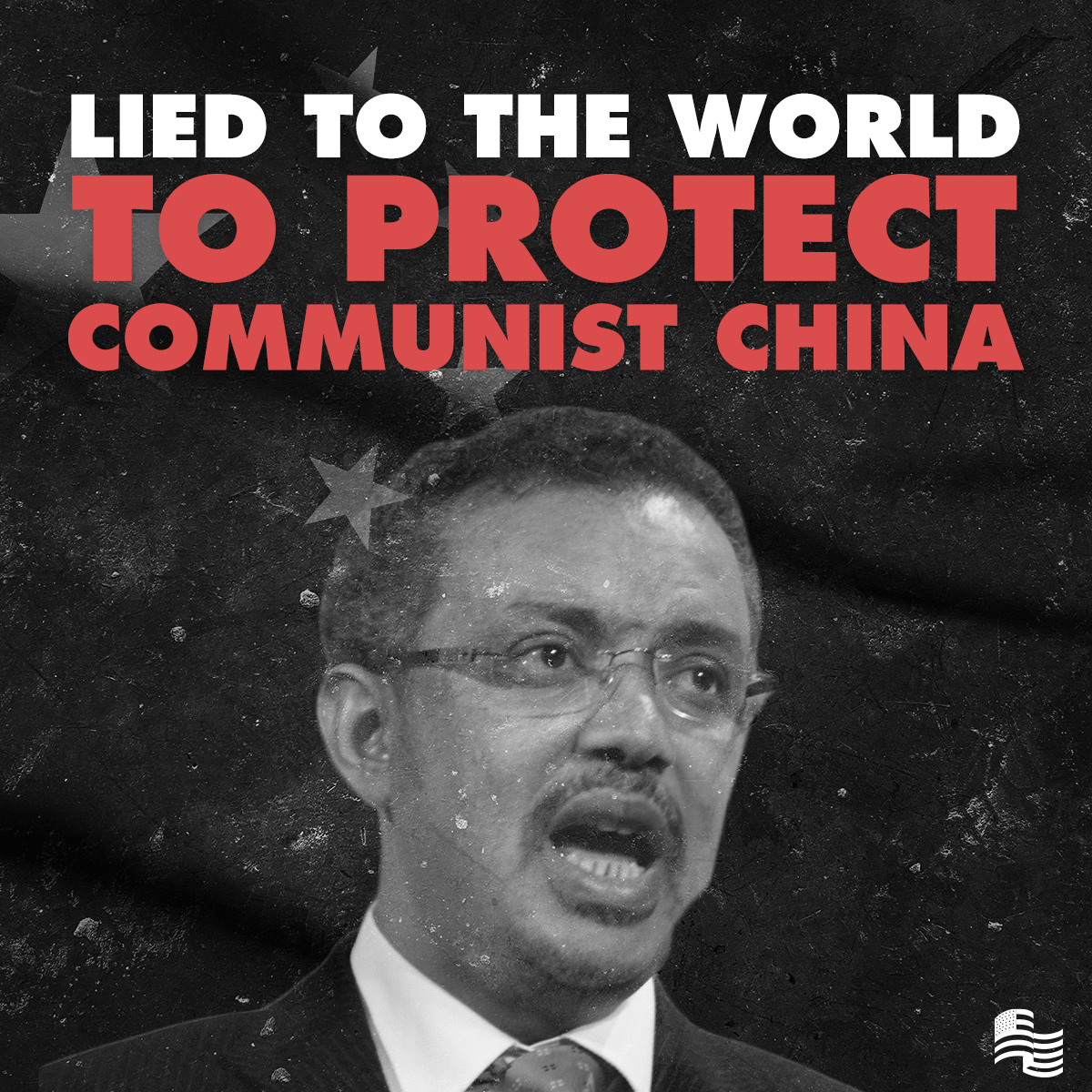 While the United States and the world suffer, Tedros Adhanom Ghebreyesus, the Director of the World Health Organization has been more concerned with protecting the reputation of Communist China than cracking down on the pandemic.
We are DEMANDING that he STEP DOWN and RESIGN as Director of the W.H.O.!
Despite mounting evidence of China's lies and attempts to cover up the outbreak in Wuhan, Dr. Tedros praised the Communist Party of China's "transparency during its coronavirus response efforts."
Sign the petition and demand his resignation!